The Carl Zeiss Distagon 1.4/55mm, Zeiss has incorporated an entirely new design for the lens specifically for use on more demanding higher mega pixel cameras like the Nikon D800/800E.
And for the same reason I tested the lens on my Nikon D800 to be certain of the sharpness as each pixel would count here. The balance of the lens attached to the camera is great on the D800 I would imagine it to be better on a D3/D4.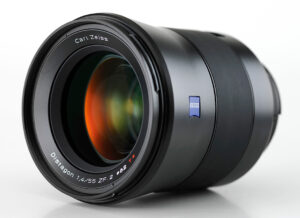 Build Quality & Ergonomics
Construction feels solid with all glass housed in metal. The broad focus ring sits perfectly under the thumb, index & middle finger. Brilliantly smooth and precise, it takes about 270° to focus from the minimum focus distance to infinity. The Nikon F mount lens has an aperture ring and both Canon & Nikon mount are manual focus only. The lens that was provided to me for test shots seemed like a pre-production lens; Serial no. 00000001, it was missing the glass to cover the 'focus distance' ring which would result dust & moisture to get in fairly easily outdoors & render the lens for indoor use only. Also the rubber focusing grip seemed incomplete. On discussing the points with the Zeiss representative, I was told that the internal design/optics were finalized, although exterior of the lens barrel would undergo a few additional changes before the lens is put out for consumers.
Zeiss had the Nikon and Canon mount at the expo hence would expect them to put these two out to begin with starting the 3rd Quarter of 2013.
Image Quality
On first thoughts it seemed to be a challenge handholding the lens and getting the 'perfect focus', I was left surprised from the first image I made from this lens. The focus plane seemed marginally greater wide-open than what I'm used to, it is difficult to miss focus with this lens even if you tried. I adored the sharpness & bokeh of the images from this lens wide open that interestingly I didn't even step down the aperture for any shot. All 15 images were shot at f/1.4; this lens boasts being shot at wide open!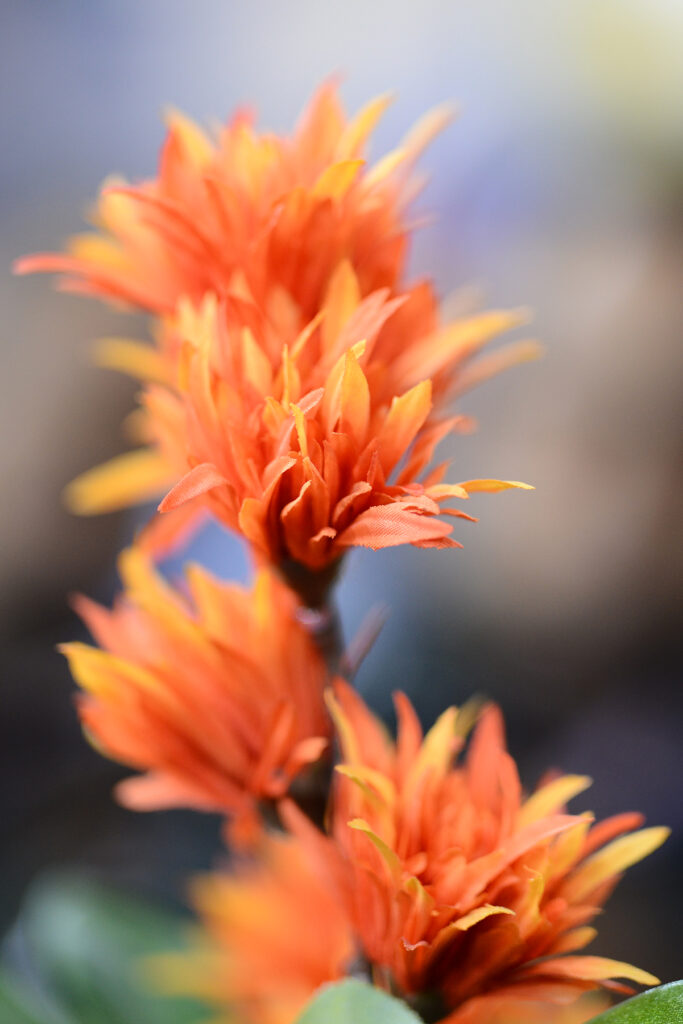 There is absolutely no barrel distortion on this lens as Zeiss claims. It handles Chromatic Aberration very well although I didn't have the liberty to subject this lens to its paces outdoors. For the test shots I did indoors at the Zeiss stall there seemed to be some vignetting & light fall off, but then again this is what I noticed off of the shots I made & couldn't test it thoroughly.
It undoubtedly is one of the finest & sharpest portrait lens I've shot with!
[dt_photos_masonry type="masonry" padding="5″ columns="2″ loading_effect="fade_in" number="12″ orderby="date" order="desc" category="zeiss" show_title="" show_excerpt="" proportion="3:2″]
Who is this lens for?
If Zeiss let me have it, it would be for me 🙂
Ideally I would expect this lens to be for anyone who is willing to shell out roughly €3,000 / US$4,000 (launch price as quoted) for this beast.
This is a portrait lens, for all practical photography this lens would suffice if the photographer has a rapport with the subject. Don't forget it's a manual focus only and unless you get around the lens really well it is going to restrict you from any action shots.
Besides with DSLR's inching their resolution into medium format territory & with most lenses keeping you from attaining that goal; this is the lens for you.
I most certainly had a privilege trying out this beautiful lens with Mr. Alexander, the Area Sales Manager generously ending his statement by adding that I was one the first of the few to have actually tested out the lens.
All images have been shot with the D800 on RAW + JPEG Fine @36 mega pixels & f1.4 on the lens. Images represented here are a down size of the JPEGs without any retouching. Some images have been cropped to show lens sharpness.
Cheers!!